| | |
| --- | --- |
| Speaker: | Ronald Shiffman |
| When: | March 20, 2013 – 6–7:30pm |
| Where: | Urbanspace Gallery, 401 Richmond Street West, Toronto, Ontario |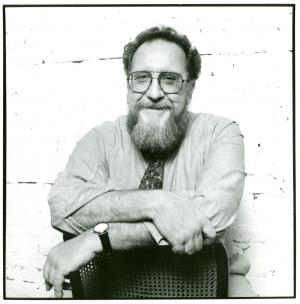 After fifty years of working to make New York a more liveable and equitable city for all, Ron Shiffman knows that community-based planning requires more than consultation – it requires capacity building at the grassroots level to ensure that people can make informed choices about developments that will affect their lives.  True community-based planning is about giving people a voice to rebuild and improve the quality of their neighbourhoods; it is about adding pluralism to planning and ensuring that social and environmental justice goals are an inherent part of everything we do.
As one of the founders of the Pratt Center for Community Development, Professor at Pratt Institute's School of Architecture and recipient of the 2012 Jane Jacob's Award, Ron is an expert in the field of community-based planning, housing and sustainable development. He is also the lead editor of Beyond Zucotti Park: Freedom on Assembly and the Occupation of Public Space, which looks at the importance of public spaces as hubs for civic and political engagement.
Ron Shiffman speaks about 50 years of community-based planning in New York City, and its potential in Toronto.
Video